The 2017 season was wildly successful in a number of ways. To kick off, we left our first Regional, despite several hours of delays, as the captains of the winning alliance. Hoping to come back to the Smoky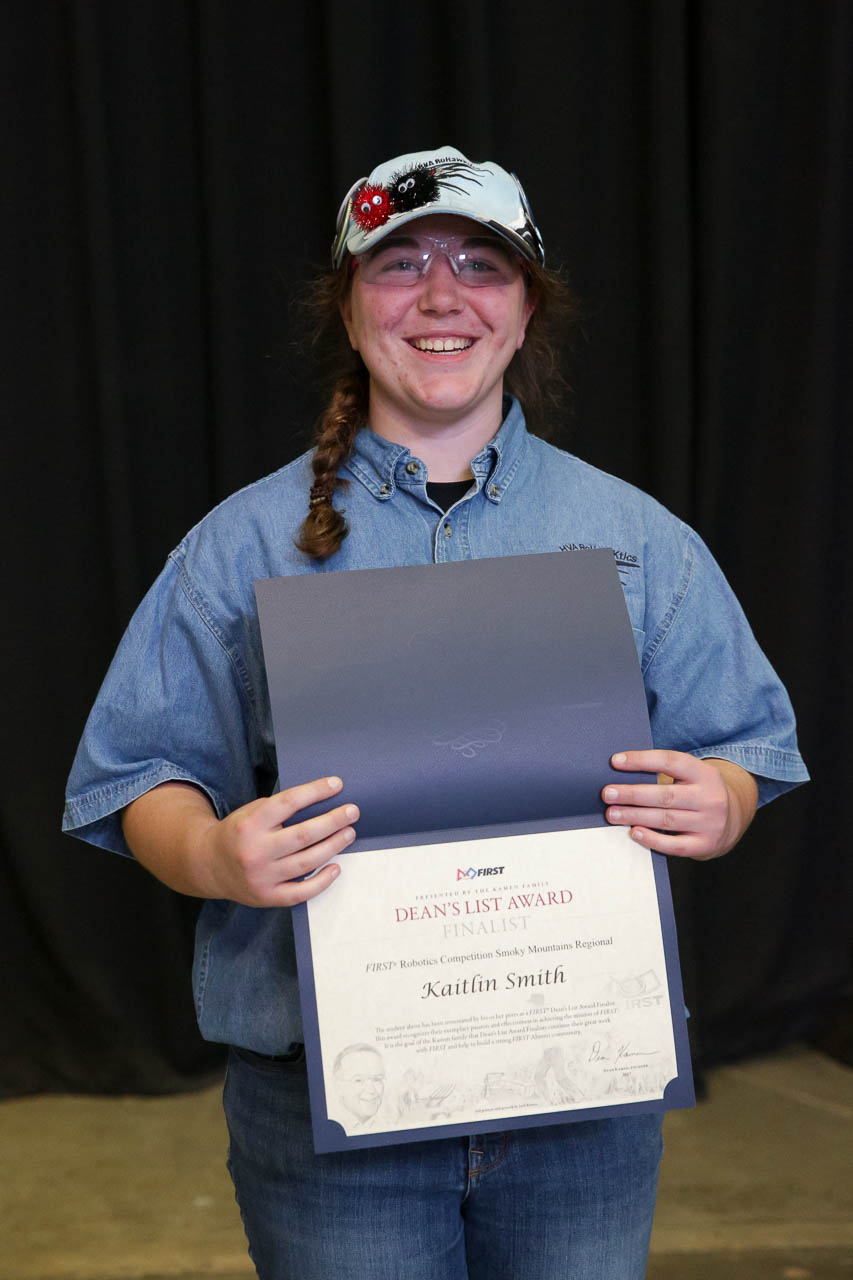 Mountains regional with another win, we utilized our 4 week break between the two events very efficiently, however, fierce competition knocked us out of the playoffs during semi-finals. Our sadness was short lived because towards the end of the awards ceremony, it was announced that our team's 3D Printing and Design Captain, Kaitlin Smith, was nominated to compete for the Dean's List award at the World Championships, which was a first for our team. A few minutes later, it was announced that 3824 had also won the Regional's Chairmans Award, another first for our team. The Chairmans Award is the most prestigious award in FIRST Robotics, as it awarded to teams that embody the principles of FIRST. Essentially, that means the recipient of the Award is not only competent in engineering, but has made a notable, and creative effort to further STEAM education in not only their community, but the world. Needless to say, despite not technically being the champions of the event, we did not leave feeling as if we had lost.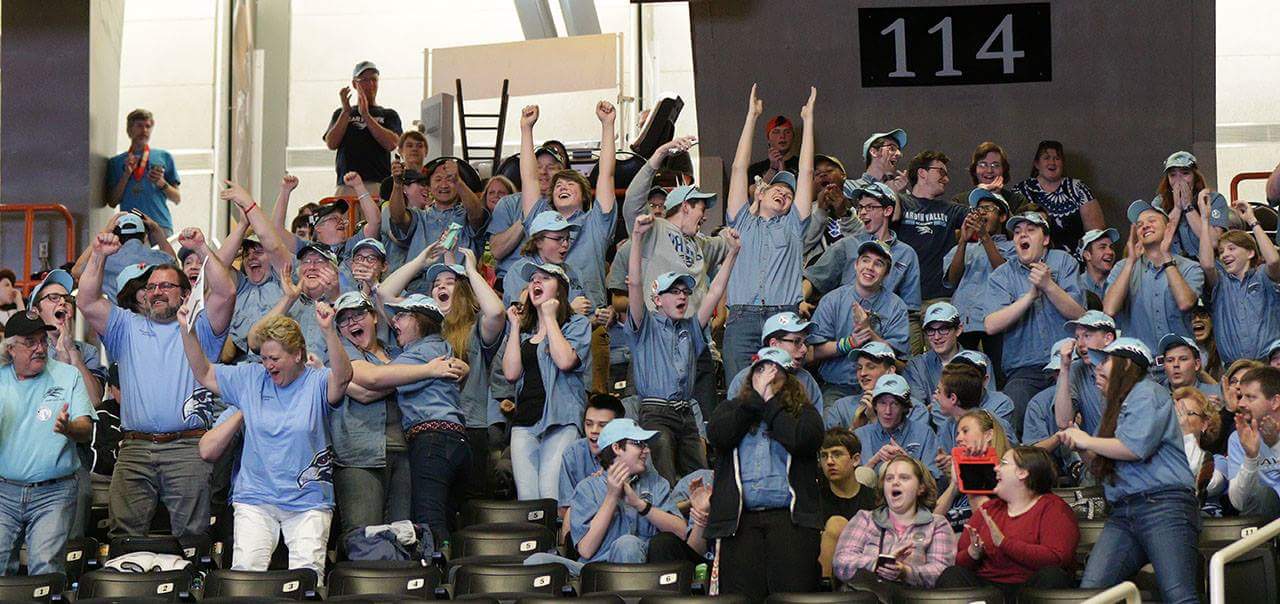 A few weeks later found the team meeting in front of the school at 1:00 AM to load into a bus to take us to Atlanta. From Atlanta, we hoped in a plane headed towards Houston, TX, for the FIRST World Championships. We had qualified earlier in the season with our win at the Palmetto Regional, and despite a few hiccups along the way, we felt ready to take on a new caliber of competition. The going was roug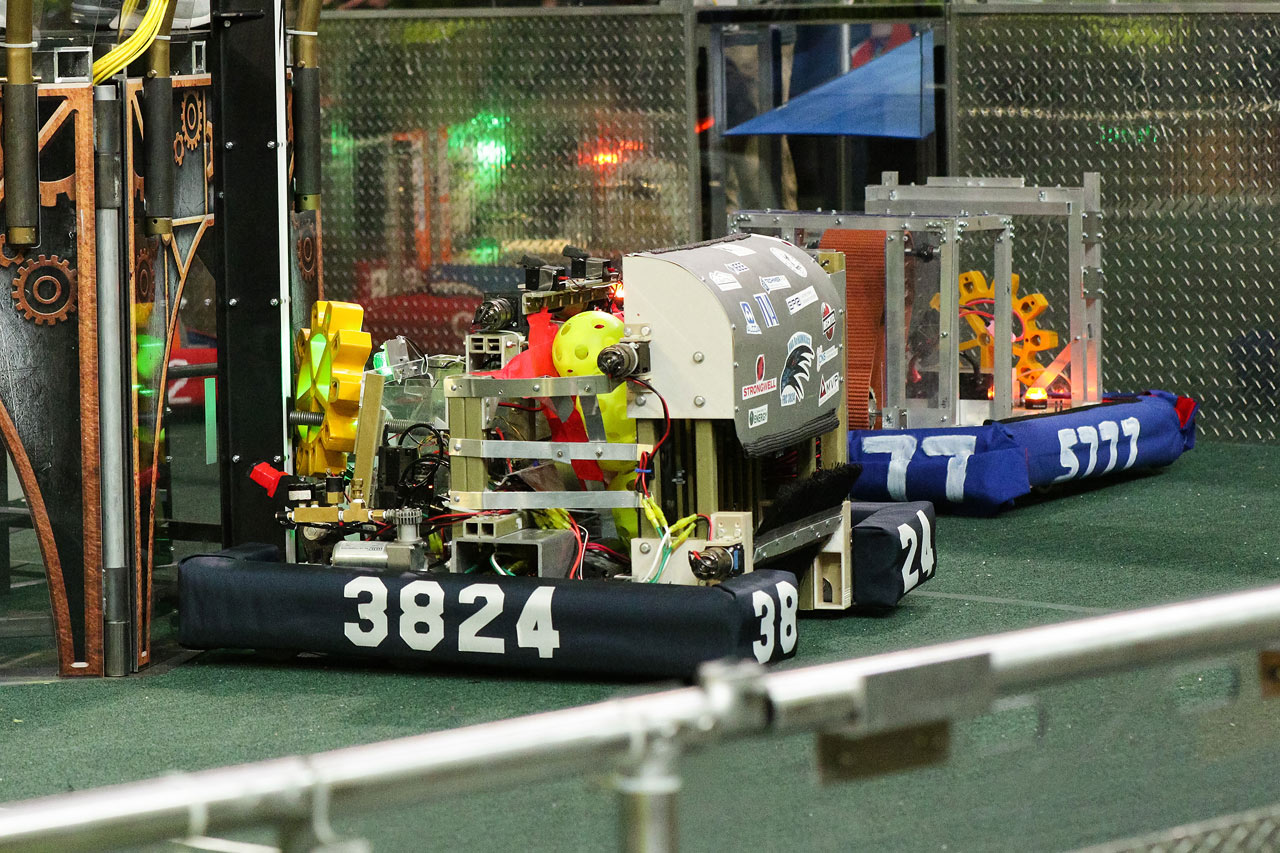 h on the team, and rough on the bot, but we were eventually chosen to be apart of the 5th seed alliance. Unfortunately, we were knocked out in semifinals, but made peace with it several hours later when the team who had knocked us out of the division finals went on to not only win our division, but entire event, effectively making them the current World Champions.
In summary, we are insanely happy with the outcome of this previous season, and we're ready to move on, with new additions to the team, to make our 2018 season just as good.