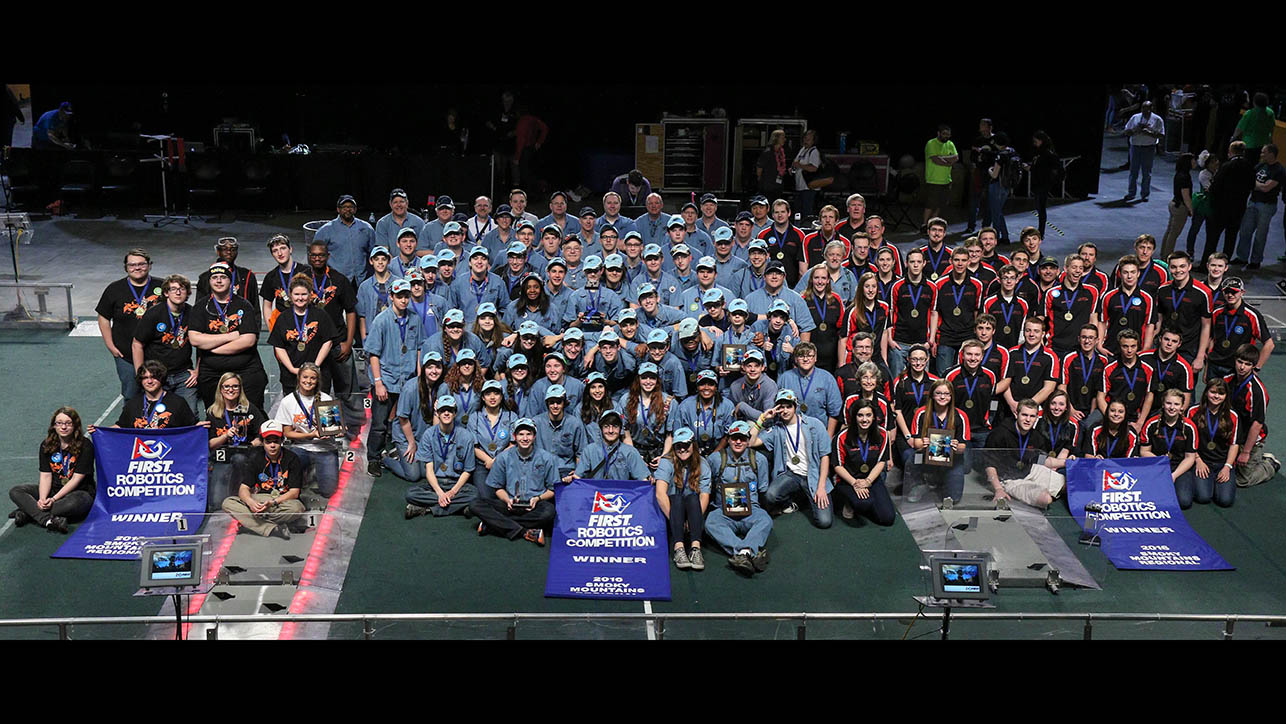 Announcement Date: January 1, 2016
Stronghold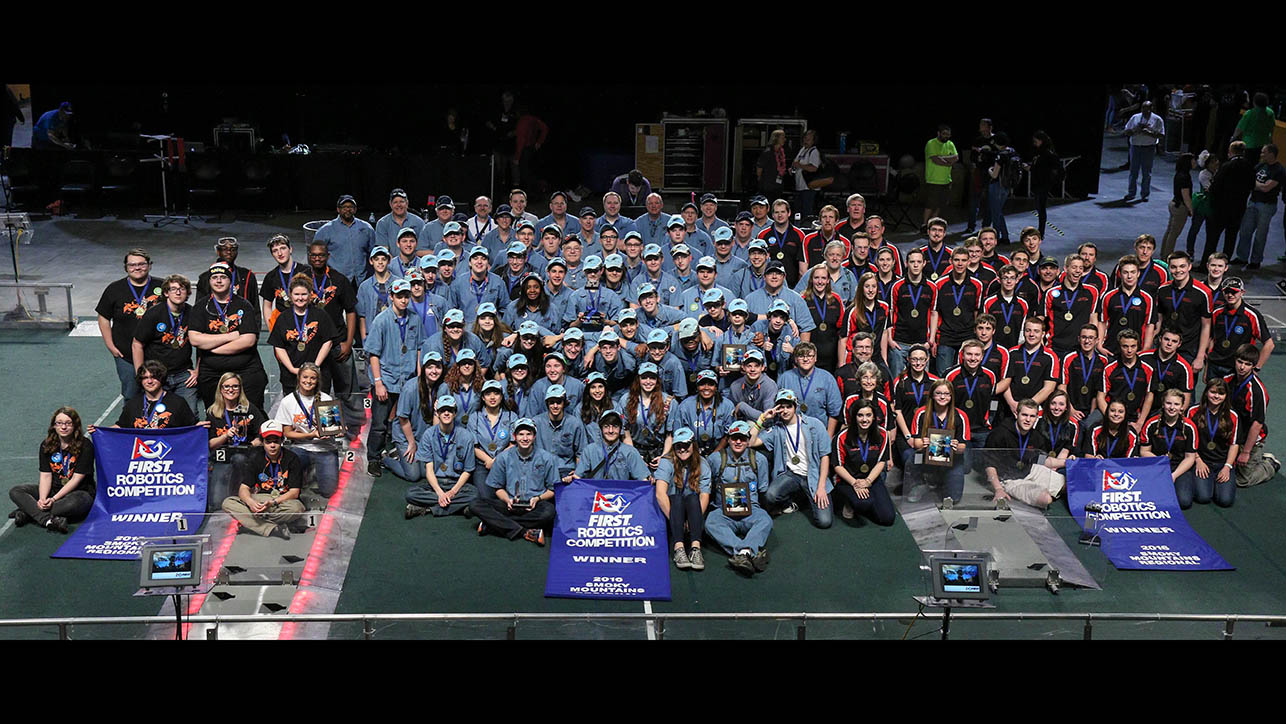 The 2016 game proved to be tough and forced the team to embrace technology the team had not had previous experience with. They did with open arms, and went to the point of naming their robot for that game, Pultruder, after this age old technology, pultrusion. Team 3824 not only pushed their limits in the technical world, but also in the impact they've left. They modeled a German American robotics themed foreign exchange program. This is the first of its nature in the United States of America. Team members are travelling to a school in Germany intending to start an FRC team to insure that FIRST is sustainable in Germany.
Team 3824 hosted their annual FLL qualifying tournament.
Team 3824 was featured in the FIRST book Robots: Behind the Design for their work with 3D printing.
The U.S Department of Energy and the Energy Efficiently and Renewable Energy office offered a Robotics Internship. Team 3824 was used as an example of what could be accomplished through the internship .
Team members sold glow sticks at home football games as a fundraiser for Mighty Maya, a fundraiser for one of Hardin Valley Academy's BLPA Councilor's daughter. She was in need of a brain surgery to stop frequent seizures. The surgery was successful.
Team 3824 decorated a christmas tree to be sold at the Fantasy of Trees which is a fundraiser for the East Tennessee Children's Hospital for the second time

.

TN School for the Deaf Visited the MDF We introduced them to ideas of STEM education and
FIRST, so that they could start their own STEM class. In 2016 they became a part of team 3824.
Team 3824 visited the annual Dogwood Elementary School art show with their promo bot, NightHAWK.
Team members also visited the Bluegrass Elementary STEM night.
Team 3824 continued to host their annual Lunch and Learn for Smoky Mountain area teams.
Team 3824 help host alongside our alumni, a team social friday night at the Smoky Mountian Regional.