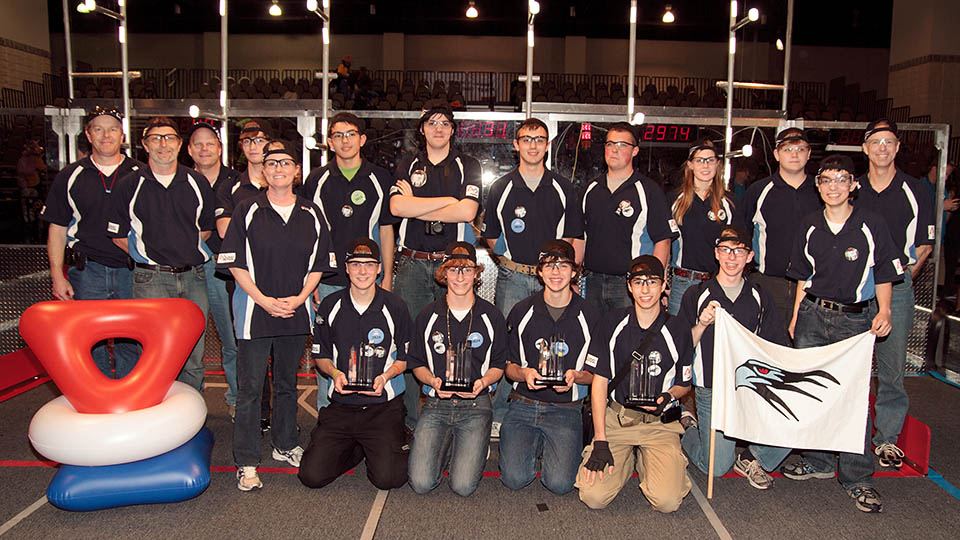 Announcement Date: January 1, 2011
LogoMotion
FIRST Team 3824 began in 2011. A student interested in robotics asked a computer science teacher at HVA, Mrs. Lin, to start a robotics team. With only one week until the registration deadline for the Smoky Mountain Regional, we had to find sponsors. That year FIRST Team 3824 worked in a school closet. Despite this limitation, we went on to compete at the Smoky Mountain Regional, where we won the Rookie All Star and Highest Rookie Seed Awards. This allowed us to move on to compete at the World Championship in St. Louis.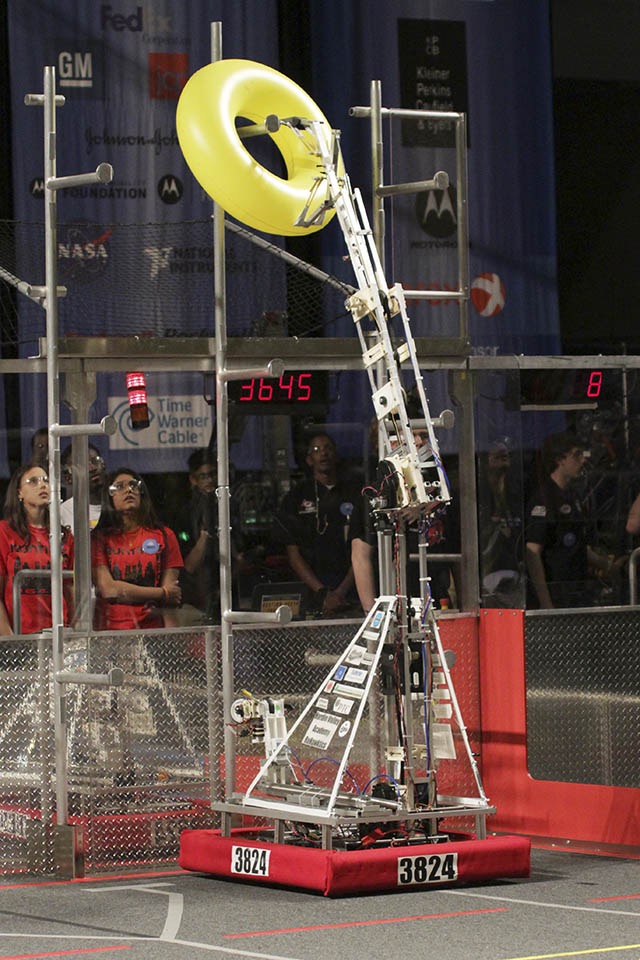 The team began working with 3D printing out of necessity that year; that year, they 3D printed 20% of the robot. The game called for the team to create a "mini-bot" that could climb up a pole. The mini bot was almost entirely 3D printed.
Outreach:
2011 Sullivan County School Board: Consulted with Sullivan County School Board to start their own teams.

2011 Engineering Day at UT: Students from all over East TN came to the event and were intrigued by FRC.
The team was invited by Dean Kamen to be a guest speaker at the National Allscripts Pharmaceutical Conference. Over 5,000 people were in attendance; we spoke with hope to inspire companies to mentor new FIRST teams all over the country.
The 2011 bot was converted into a promo-bot. It acted as a t-shirt cannon, and it began making appearances at football games.
The team was invited to present our competition robot and our promo-bot to the FLL students there with the intention to inspire them.
Team 3824 was declared Tennessee Ambassadors of Goodwill.
Alumni:
Morgan Banker: University of Tennessee
Matthew Donovan: Tennessee Tech
Eric Moon: Tennessee Tech
Sean Steffey: Tennessee Tech