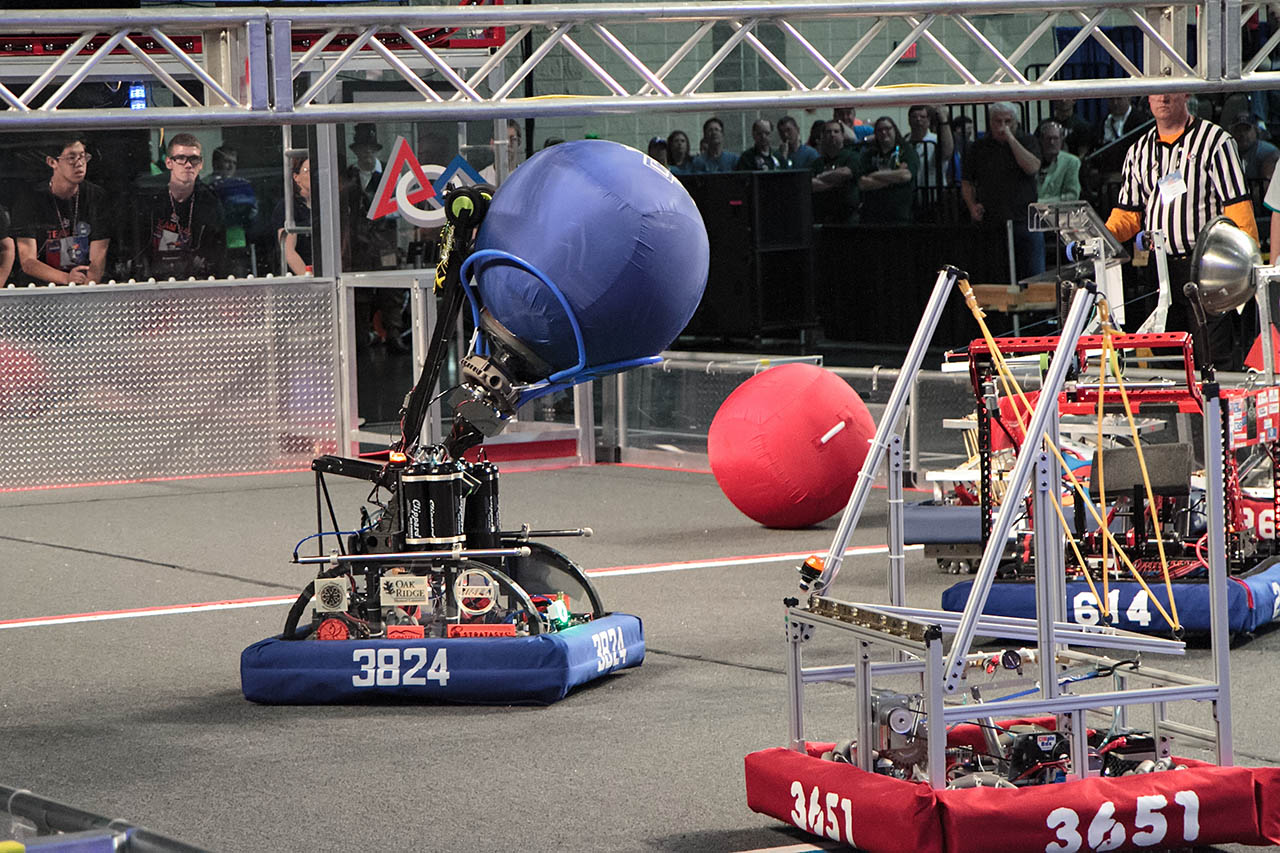 Announcement Date: January 1, 2014
Aerial Assist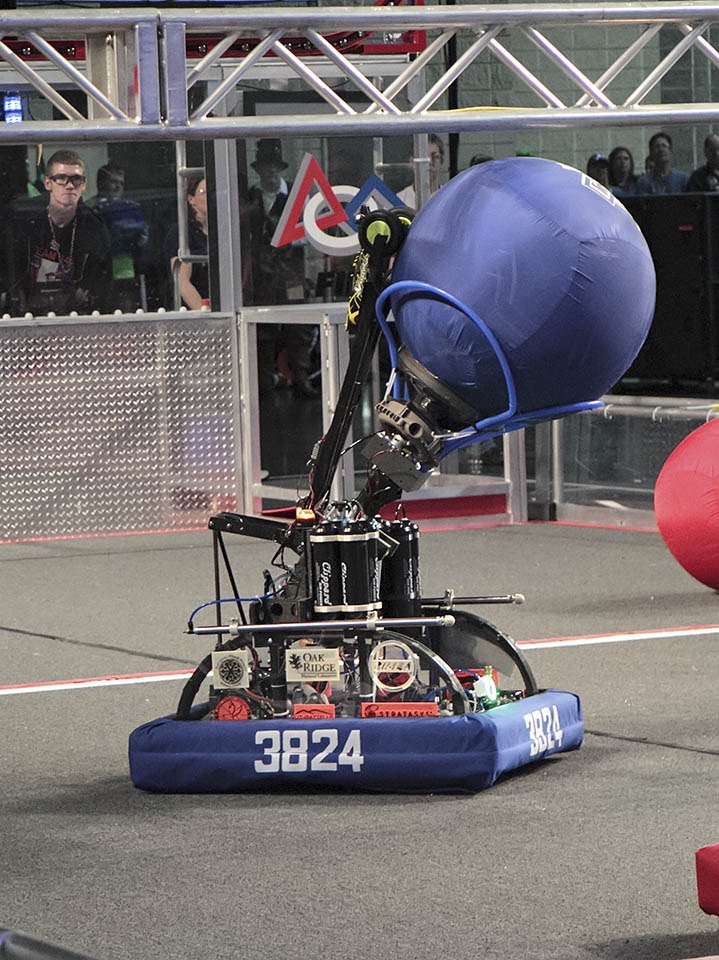 As the team progressed, far more of the robot became 3D printed, culminating in the Black Lotus in 2014, the first fully 3D printed robot. This robot not only brought success on the field, with a Regional title, Industrial Safety, and Industrial Design awards, but it also served to inspire people with the possibilities the technology offered, namely for the car company Local Motors, who would go on to print the world's first 3D printed car, the Strati, on the same printer that the robot was printed on.
Outreach-
A partnership between RoHAWKtics and 3D Systems allowed them to create a catalog of parts that can be made using desktop printers and push additive manufacturing in FIRST robotics.

Team members spoke at the 3D Printing Demo Kick-Off. This was an hour and half presentation on additive manufacturing and how to utilize CAD and the 3D printers. Team members also explained characteristics of each printer and common problems and how to fix them.

Team 3824 hosted a week zero minus one scrimmage for 11 teams at the Manufacturing Demonstration Facility.

TN School for the Deaf Visited the MDF and team members introduced them to ideas of STEM education and

FIRST, so that they could start their own STEM class. In 2016 they became a part of team 3824.

Team 3824 attended the Pre-Independence day picnic hosted by the Farragut Business Alliance.

Team members sold glow sticks at the homecoming football games for East Tennessee Children's Hospital.

Team members attended Bluegrass Elementary's STEM night where they showed the robot and a small 3D printer to the students.

We collected calculators and glasses with the help of our

community and donated them to Dr. Lane, in which he took them on his visit to Ghana in which he prescribes glasses to children in need and he gave the calculator to the areas local school.

Our team walked in the Farragut Fourth of July parade and spread word of FIRST, giving out flyers and candy, along with our past years robots on a Fourth of July Float we made.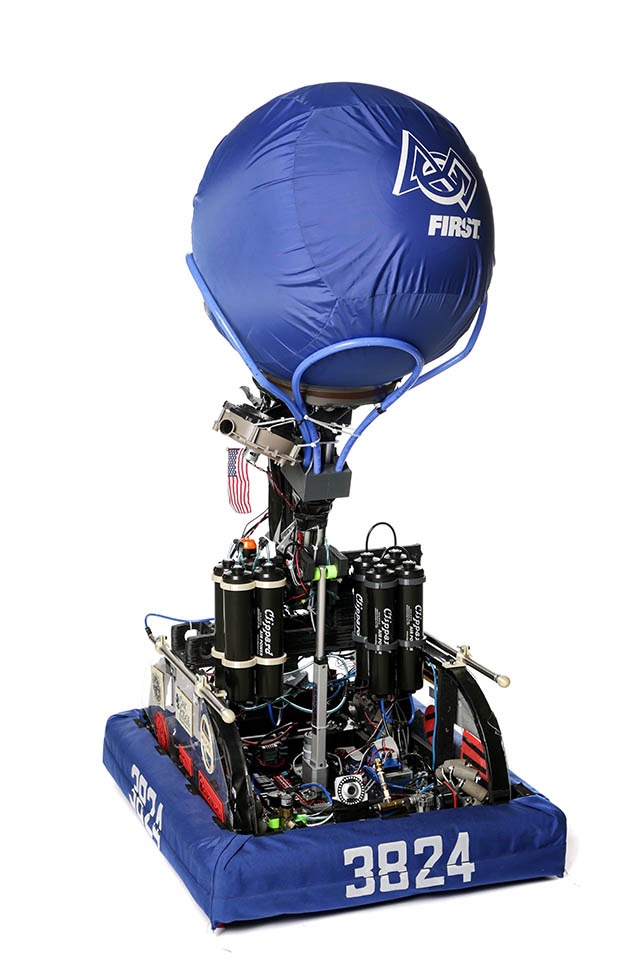 Alumni-
Fletcher Blue: Virginia Tech
Brian Davenport: Mercer University
Anna Hamlett: Virginia Tech
Derek Vaughan: Purdue University
Patrick Jung: University of Tennessee
Rick Kieu: University of Tennessee
Joseph Nuttall: Virginia Tech
Tyler Psensky: Pellissippi State Community College
Josh Reed: University of Tennessee
Derek Vaughan: Purdue University