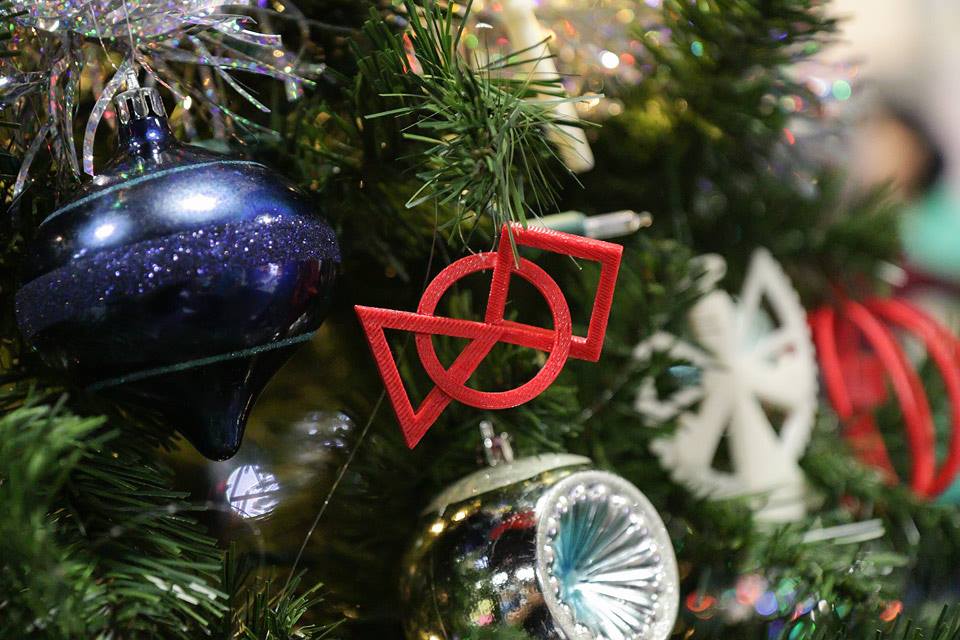 Announcement Date: January 1, 2015
Recycle Rush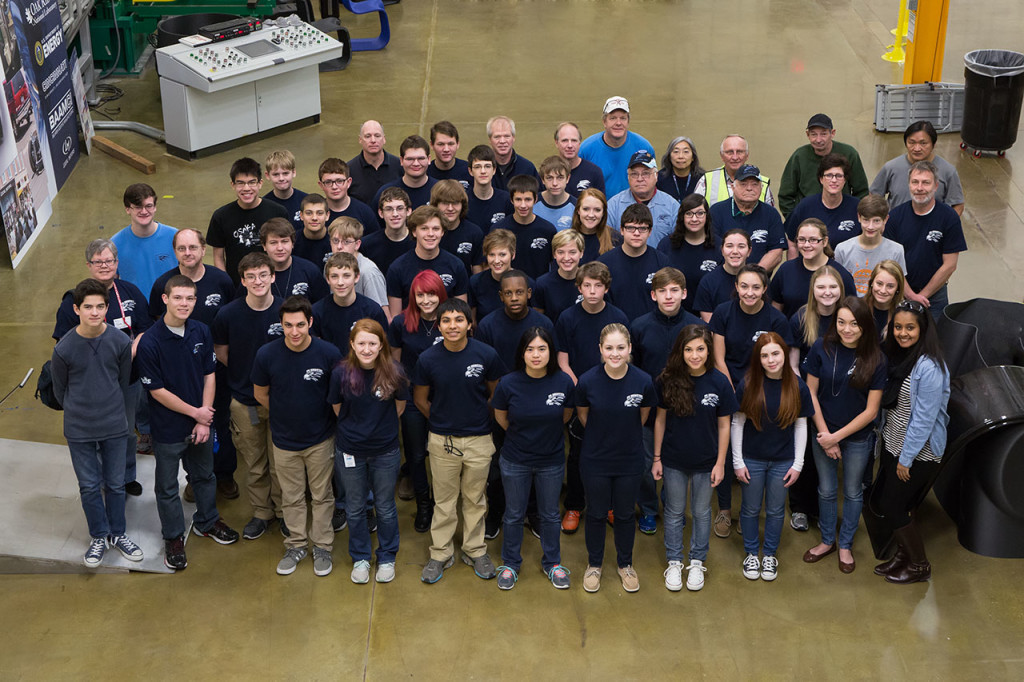 With the 2015 season came a continued push to integrate the 3D printing, which helped the team achieve the Regional Champion title at both competitions they attended.
Throughout this entire process, Team 3824 does not just focus on the technology and robots themselves. They reach out into the community, primarily toward inspiring younger generations in STEM. This includes demonstrations at elementary schools and local events, creating robotics themed 3D printed ornaments to raise money for Children's Hospital, and hosting an FLL Regional Qualifier at their high school.
The team continued to bring their promo bot to school football games.
Team members assisted in running the HVA STEM camp for elementary school kids.
Team 3824 opened up their workspace, the MDF, to other teams for Lunch and Learn on Saturdays.
Team 3824 held their annual FLL Qualifying tournament at Hardin Valley Academy.
Team members visited Dogwood Elementary School and Bluegrass Elementary School with their promobot and a small scale 3D printer to get students involved with FIRST.
The Team attended  and participated in the Farragut Fourth of July Parade to spread word of STEM.
The team continued to work with Dr. Lane and Glasses for Ghana. Students donated glasses and calculators that were brought to people in need in Ghana.
Team 3824 participated in the Fantasy of Trees for the first time. They 3D printed ornaments to go on a christmas tree that was sold as fundraiser for the Tennessee Children's Hospital.
Alumni-
Marc Blanshey: University of Tennessee
Georgiana Blue: University of Tennessee
Stefan Dopatka: University of Tennessee
Michael Goin: University of Tennessee
Karan Goyal: Vanderbilt University
Holland Hysmith: Tennessee Tech
Lisa Keller: North Carolina State University
Emily Kirk: University of Tennessee
Rachel Offutt: University of Tennessee
Sierra Palmer: Worcester Polytechnic Institute
Jack Povlin: University of Tennessee
Tyler Smith: University of Tennessee
Michael Whitmer: University of Tennessee
Kai Zhao: The University of California, Berkeley