2016: "Stronghold"
Our robot from the 2016 game, unlike the previous year's robot, was
not primarily 3D printed due to the rough nature of the game. The
chassis was made out of pultruded fiberglass, the same material as a
fiberglass lader. This robot won the Smokey Mountain Regional and
attended the World Championships.
2015: "Recycle Rush"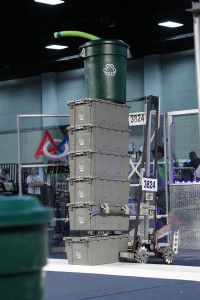 Our robot from the 2015 game, outside of the motors and wires, was
completely 3D printed. It was able to consistently stack and pick up
the totes. Using this bot we able to get the highest score at Smokey
Mountain Regionals.

2014: "Aerial Assist"
Our robot for the 2014 game, the
"Black Lotus" is popular at outreach events. She also served as
inspiration for the 3D printed car: The Strati.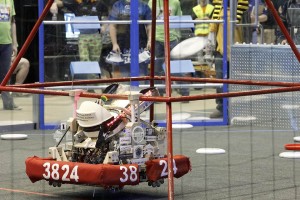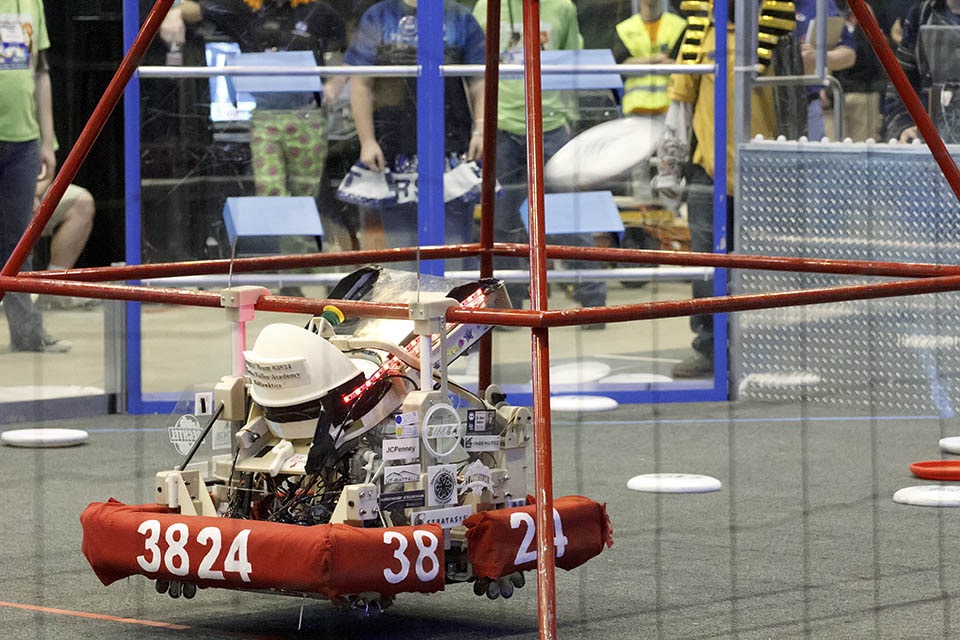 2013: "Ultimate Ascent"
Our robot for the 2013 game was capable of both
climbing and firing a frisbee. Once again, this game
required for the robot to be capable of accurately
aiming in order to score.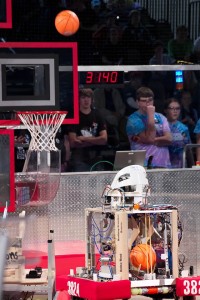 2012: "Rebound Rumble"
One of the key components to being successful in this game was the
ability to consistently score goals. The 2016 game requires
something similar to this. This robot was our first 3D printed robot.

2011: "Logo Motion"
2011 was the first year RoHAWKtics was a team. That year,
we printed our first 3D robot: The Minibot. It was a smaller robot
that came out of our larger one and climbed up a pole.