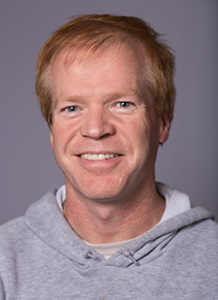 Mentor spotlight is Robert Palmer!
What do you do in your spare time?
What spare time? I play soccer, read, design gadgets.
What year did you join the team?
" 2011"
What motivated you to be a mentor?
My daughter was joining the team and mentoring sounded like fun.
What did (do) you do for a living?
I design RFID products.
What have you gotten out of mentoring students on the Robotics team?
It's very fun and rewarding seeing students lean and grow, especially over the years.
Give me an example of a time that you felt above and beyond while being involved with the team.
Watching the reactions of the drive team when they won at Smokey Mountain Regional in 2013.
In what way do you assist the team?
I help with all areas, but I focus on software and electronics.
How long have you been part of the team?
This is my 4th year.
Mentor Spotlight of the Week 1/23/15