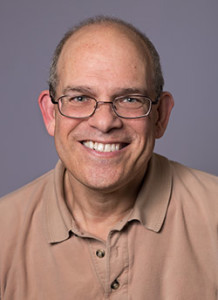 Michael Messing is the Mentor Spotlight this week!
What do you do in your spare time?
-I don't have much spare time, but if I did have more time, I'd take more photos and do more photography.
What year did you join the team?
-5 years ago
What motivated you to be a mentor?
-My son, Andrew, was on the first team and I saw what they were doing and started taking photos. I helped with one of the trips and enjoyed watching the kids learn and be excited. If they had something like this when i was younger I would be an engineer and would love to work with cool stuff like this.
What did (do) you do for a living?
-Professional magician
What have you gotten out of mentoring students on the Robotics team?
-An excitement about where our future is going. You see people wanting to make positive changes and many figure out their direction.
Give me an example of a time that you felt above and beyond while being involved with the team.
-The emotion of the team winning their first Smoky Mountain Regional. I was thrilled to capture the moment.
In what way do you assist the team?
-I help with marketing and providing graphics for the Business Team and website.
How has the game changed since the first year you joined?
-It's always drastically different each year… this year is much different from last year and that goes the same for the years before it.
What college did you go to and what was your major?
-I attended UT, had a degree in communications and majored in advertising.
How has your college experience affected your involvement in Robotics?
-The UT student paper team worked together to meet deadlines, similar to how our Robotics Team has to meet deadlines each week in order to move along together. Every member has to do their part…
What would be your dream job?
-Hired staff photographer for FIRST
Pie or cake?
-Coconut cream pie