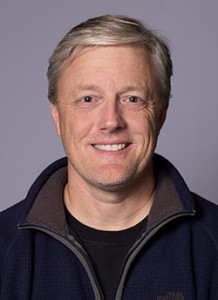 This week's mentor of the week is Steve Parham!
What have you gotten out of mentoring students on the Robotics team?
  -I enjoy working with the kids and the technology.
What motivated you to be a mentor?
-I started in FLL. Someone asked for me to be a judge in state tournament.
In what way do you assist the team?
-I help in strategy and scouting.
What do you do in your spare time?
-I play tennis, hike, backpack, and work around the yard.
What year did you join the team?
-The 2012 season.
How has the game changed since the first year you joined?
-It's changed a lot but especially this season since there is no defense this year.
What college did you go to and what was your major?
-Tennessee Tech for Computer Science
How has your college experience affected your involvement in Robotics?
-FIRST needed a programming judge and I knew I could help.
What would be your dream job?
-Teach surfing. I don't know how to surf but  it would be fun.
-Pumpkin pie. It has to be pumpkin though.
Mentor Spotlight of the Week 1/19/15